My Blog
Posts for: January, 2015
By Jeannie Chung, DDS, MS, Inc. Specialist in Periodontics
January 29, 2015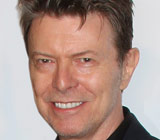 In his decades long career, pop-music chameleon David Bowie has gone through a dizzying series of transformations. And as he morphed from alien-inspired space oddity to fashion-forward international superstar, his smile benefited from some very dramatic ch-ch-ch-changes. While Bowie hasn't talked much about his dental treatments, a comparison of pictures from the mid 1970s to the mid '90s (not to mention a much-viewed youtube video on the subject) makes it clear: his tooth staining, misalignment and gum recession have been left behind like polyester bellbottoms.
But tooth makeovers aren't just for pop stars! Cosmetic dentistry can benefit anyone who's interested in improving their appearance, at any age. Often, treatment starts with a "smile analysis" — a review of the current aesthetics of your mouth, including the shape, spacing, color and alignment of the teeth, the appearance and general health of the gums, and the way the lips and gums frame the smile.
This analysis can help pinpoint some places where the overall look of your smile may need improvement, and it can also identify some specific treatments to make it better. It's even possible to see a simulation of what you'd look like after the treatments are complete, to help ensure that your goals are realistic and attainable. What are some of the most common cosmetic procedures?
For stained teeth, you can try in-office whitening with concentrated bleaching solutions, or professionally-supervised at-home treatments using plastic trays that are custom-made to fit your teeth. The major difference between the two is the amount of time you need — with in-office treatments, you'll see results right away, while at-home gels may require weeks.
Tooth bonding and restoration with composite resin is a relatively fast and easy way to fix minor to moderate chips, flaws and discoloration. Because the composite material bonds directly to the tooth itself, this method requires only minor tooth preparation, and is often completed in just one office visit.
If your teeth, like Bowie's, need more extensive restoration, dental veneers or crowns may be required. Veneers are super strong, wafer-thin coverings that fit over the front surface of your teeth. Besides giving you that "Hollywood white" smile, they can also lengthen teeth that are too small, correct misalignment and close gaps in your smile. To correct even more extensive problems, crowns (also called caps) can replace the entire visible portion of one or more teeth — or, if teeth are missing, a permanent, long-lasting dental implant can be placed.
Many adults are choosing orthodontics to correct problems of tooth position, alignment or spacing — in fact, some 20% of all orthodontic patients today are grown-ups! It's never too late to start treatment, and with less-noticeable appliances like clear aligners and tooth-colored braces, it's easier than ever to make those ch-ch-ch-changes.
If you would like more information about the options available in cosmetic dentistry, please contact us or schedule an appointment for a consultation. You can also learn more by reading the Dear Doctor magazine articles "Orthodontics For The Older Adult" and "Cosmetic Dentistry."
By Jeannie Chung, DDS, MS, Inc. Specialist in Periodontics
January 14, 2015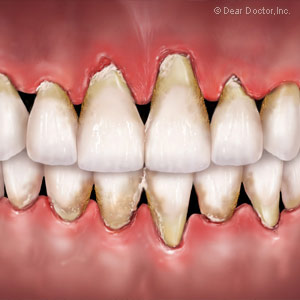 We're all susceptible to gum disease when we fail to practice effective daily brushing and flossing. But you may have a greater risk of gum disease (and more severe forms of it) if any of the following categories pertain to you:
Aging. Gum disease risk naturally increases with age. We can lower the risk with an effective daily hygiene regimen, along with a minimum of two office cleanings and checkups each year. Brushing and flossing removes bacterial plaque and food particles which accumulate on tooth surfaces. The longer plaque remains in contact with gum tissues, the greater the chances of infection.
Pregnancy. Although women tend to take better care of their teeth than men, they still face unique issues that increase their risk. During pregnancy, for example, certain hormone levels rise, which cause the gums to become more responsive to bacteria. Other hormonal fluctuations throughout a woman's life, including taking certain drugs for birth control or during menopause, can cause similar situations.
Family History. You could be at higher risk if members of your immediate family have a history of gum disease. Researchers estimate that 30% of the U.S. population has a genetic predisposition to the disease; it's also possible for family members to transfer bacteria to other family members by way of saliva contact or shared eating utensils.
Smoking. Nicotine, the active ingredient in tobacco smoke, causes changes in the blood vessels of the mouth that could inhibit the flow of antibodies (produced by the body to fight infection) in the bloodstream. As a result, smokers experience more rapid disease development and greater detachment between teeth and gums than non-smokers.
Other Inflammatory Conditions. A number of studies indicate people with other inflammatory conditions like heart disease, arthritis or diabetes have a higher risk for gum disease. Some researchers have even suggested that bacteria associated with gum disease pass into the blood stream and threaten other parts of the body — an added incentive to seek treatment and stop the disease's advancement.
If you fall into any of these risk categories, it's even more urgent that you practice effective daily hygiene with regular office checkups. Additionally, if you begin to notice bleeding gums, tenderness and swelling, or loose teeth, contact us as soon as possible for an evaluation.
If you would like more information on the diagnosis and treatment of gum disease, please contact us or schedule an appointment for a consultation. You can also learn more about this topic by reading the Dear Doctor magazine article "Assessing Risk for Gum Disease."