My Blog
Posts for: February, 2015
By Jeannie Chung, DDS, MS, Inc. Specialist in Periodontics
February 23, 2015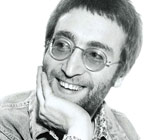 Lots of people collect Beatles memorabilia, but one Canadian dentist took this hobby to new heights recently when he paid $31,200 for John Lennon's molar at auction. According to published reports, Lennon had given the extracted tooth to his housekeeper as a souvenir in the 1960s after coming home from the dentist's office. The molar was discolored and had a cavity, according to the dentist who purchased it after the housekeeper's family put it up for bids. "For the cavity to be this large he probably wasn't seeing a dentist that regularly," the dentist said. His brushing and flossing routine may not have been that conscientious either!
For healthy teeth, it's important to have a good daily oral hygiene routine at home and regular professional cleanings here at the office. Our hygienist will scale your teeth to remove hard deposits (tartar), and polish them to remove stains for a wonderful, extra-clean feeling.
Dental hygienists are trained to do lots of other things to promote your oral health besides cleaning your teeth. They can check the skin in and around your mouth looking for any suspicious bumps, sores, etc., that may need further evaluation. They will also evaluate your periodontal health ("peri" – around; "odont" – tooth), checking for signs of gum inflammation and bleeding (gingivitis). And they monitor teeth for signs of decay, which is actually the world's most widespread disease.
Cavities, or dental caries as it is also known, are the most notable consequences of tooth decay. Left untreated, caries can lead to pain and tooth loss. John Lennon's dentist must have believed there was nothing more to be done for the badly decayed molar that later went on to fetch such a high price.
Unless you're a rock star, your teeth are worth a lot more in a healthy and functioning state — inside your mouth! So if it's been a while since your last appointment, please come in and see us. Remember: Good dental health is priceless.
If you would like more information on tooth decay, please contact us or schedule an appointment for a consultation. You can also learn more by reading the Dear Doctor magazine article, "Tooth Decay." Dear Doctor also has more on the "Dental Hygiene Visit."
By Jeannie Chung, DDS, MS, Inc. Specialist in Periodontics
February 13, 2015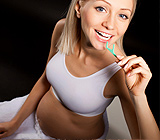 Periodontal (gum) disease is a bacterial infection that can eventually lead to tooth loss if not treated. The infection typically arises from plaque, a thin film of bacteria and food particles that build up on tooth surfaces every 8-12 hours and not removed due to poor oral hygiene.
There is always an increased risk of gum disease when a person doesn't practice effective oral hygiene. But there are certain conditions that could also heighten risk: in particular, women who are pregnant (especially during the first trimester) or taking certain types of birth control pills. During pregnancy, female hormones known as estrogens become elevated, causing changes in the gums' blood vessels. These changes make the tissues fed by these vessels more susceptible to the effects of bacteria. This increased susceptibility even has a term — "pregnancy gingivitis."
Gum disease during pregnancy can also affect other areas of a woman's health, as well as the health of her baby. Recent studies have shown a possible link between pre-term low weight babies and mothers with severe gum disease, especially among those with limited dental healthcare. There's a stronger link, however, between gum disease and diabetes; in fact, diabetes should be checked for in pregnant women who are diagnosed with gum disease.
If you're pregnant, it's especially important that you not neglect oral hygiene. Daily brushing and flossing is essential for removing the bacterial plaque that causes gum disease. You should also visit us for regular checkups and cleanings to remove hard to reach plaque and calculus (hardened deposits), as well as to detect any signs of periodontal disease.
You should also be aware of other factors, and take steps to minimize their effect. Smoking can cause greater plaque accumulation as well as adversely affect your immune system, which can inhibit healing in infected tissues. Stress can also affect your immune system, so be sure you're getting enough rest.
Gum disease in any individual has the potential to cause great damage to teeth and gums. If you notice any abnormalities, particularly bleeding or swelling gums, you should see us as soon as possible for proper diagnosis. In the case of gum disease, the sooner treatment begins the better the chances of protecting both your health and your baby's.
If you would like more information on periodontal disease and pregnancy, please contact us or schedule an appointment for a consultation. You can also learn more about this topic by reading the Dear Doctor magazine article "Pregnancy & Birth Control."