My Blog
Posts for: May, 2015
By Jeannie Chung, DDS, MS, Inc. Specialist in Periodontics
May 29, 2015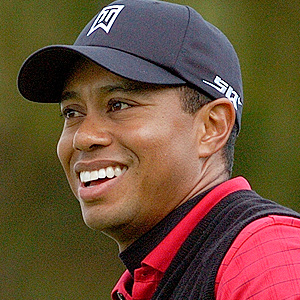 Let's say you're traveling to Italy to surprise your girlfriend, who is competing in an alpine ski race… and when you lower the scarf that's covering your face, you reveal to the assembled paparazzi that one of your front teeth is missing. What will you do about this dental dilemma?
Sound far-fetched? It recently happened to one of the most recognized figures in sports — Tiger Woods. There's still some uncertainty about exactly how this tooth was taken out: Was it a collision with a cameraman, as Woods' agent reported… or did Woods already have some problems with the tooth, as others have speculated? We still don't know for sure, but the big question is: What happens next?
Fortunately, contemporary dentistry offers several good solutions for the problem of missing teeth. Which one is best? It depends on each individual's particular situation.
Let's say that the visible part of the tooth (the crown) has been damaged by a dental trauma (such as a collision or a blow to the face), but the tooth still has healthy roots. In this case, it's often possible to keep the roots and replace the tooth above the gum line with a crown restoration (also called a cap). Crowns are generally made to order in a dental lab, and are placed on a prepared tooth in a procedure that requires two office visits: one to prepare the tooth for restoration and to make a model of the mouth and the second to place the custom-manufactured crown and complete the restoration. However, in some cases, crowns can be made on special machinery right in the dental office, and placed during the same visit.
But what happens if the root isn't viable — for example, if the tooth is deeply fractured, or completely knocked out and unable to be successfully re-implanted?
In that case, a dental implant is probably the best option for tooth replacement. An implant consists of a screw-like post of titanium metal that is inserted into the jawbone during a minor surgical procedure. Titanium has a unique property: It can fuse with living bone tissue, allowing it to act as a secure anchor for the replacement tooth system. The crown of the implant is similar to the one mentioned above, except that it's made to attach to the titanium implant instead of the natural tooth.
Dental implants look, function and "feel" just like natural teeth — and with proper care, they can last a lifetime. Although they may be initially expensive, their quality and longevity makes them a good value over the long term. A less-costly alternative is traditional bridgework — but this method requires some dental work on the adjacent, healthy teeth; plus, it isn't expected to last as long as an implant, and it may make the teeth more prone to problems down the road.
What will the acclaimed golfer do? No doubt Tiger's dentist will help him make the right tooth-replacement decision.
If you have a gap in your grin — whatever the cause — contact us or schedule an appointment for a consultation, and find out which tooth-replacement system is right for you. You can learn more in the Dear Doctor magazine articles "Dental Implant Surgery" and "Crowns & Bridgework."
By Jeannie Chung, DDS, MS, Inc. Specialist in Periodontics
May 11, 2015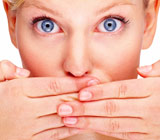 More than 2,000 years ago, an ancient Greek physician, Hippocrates, often called the father of Western medicine, devised a mouth rinse of herbs and wine to sweeten bad breath. This problem has been around a long time, and it is still a major problem for many people. According to some studies it is one of the three main reasons people seek dental treatment.
Here are some facts you may not know about bad breath:
Bad breath is sometimes called halitosis, which comes from the Latin halitus (exhalation) and the Greek osis (a condition or disease-causing process).
Chronic bad breath is usually caused by certain types of oral bacteria. These particular bacteria are present in about 25% of the population.
Bad breath has spawned a major industry in the United States. Americans spend nearly three billion dollars a year on gum, mints, and mouth rinses to sweeten their breath. About 60% of women and 50% of men say they use breath freshening products.
Diseases in the oral cavity such as tooth decay and periodontal (gum) disease can often cause bad breath. If either of these diseases are your cause for bad breath, treatment would be necessary to eliminate this problem.
The tongue is the most common location for bad breath. Bacteria are relatively sheltered on the back of the tongue, where they live on remnants of food, dead skin cells and post-nasal drip. These bacteria can generate volatile sulfur compounds (VSCs) that are also found in decaying animal or vegetable matter. VSCs are known by an unpleasant rotten egg smell.
Bad breath can also be caused by dry mouth (xerostomia). This condition affects millions of people and can result from smoking, alcohol or coffee drinking, and it is sometimes a side effect of medications. Another cause may be mouth breathing.
Halitosis can also originate in other parts of the mouth besides the tongue. These include inter-dental (between teeth) and sub-gingival (under the gums) areas.
When people are starving (and sometimes when they are dieting to lose weight), their bodies begin burning their fats causing their breath to develop the smell of ketones — which smell like acetone, similar to nail polish remover. If people are not eating or drinking the coating on their tongue increases as well, making VSCs more prominent.
At our office, we want to fight bad breath or halitosis by making sure our patients understand how to clean their teeth, gums, the back of the tongue, and dentures.
Contact us today to schedule an appointment to discuss your questions about bad breath. You can also learn more by reading the Dear Doctor magazine article "Bad Breath: More than just embarrassing."