My Blog
Posts for: December, 2017
By Jeannie Chung, DDS, MS, Inc. Specialist in Periodontics
December 20, 2017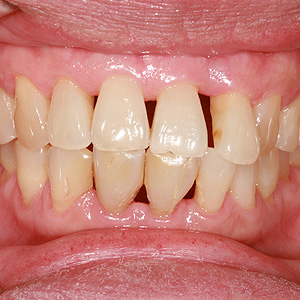 Your teeth are meant to last a lifetime. Even with wear and tear from years of eating and biting they can continue to function properly and look attractive well into your senior years.
Teeth are resilient thanks in part to enamel, the hardest substance in the human body. But the gums also contribute to this resilience: besides attractively framing the teeth, they protect the dentin and roots below the enamel covering.
Unfortunately, the gums can shrink back or "recede" from their normal place. Not only does this look unattractive, the recession can also expose teeth to disease and cause tooth sensitivity to temperature changes or biting pressure.
There are a number of causes for gum recession, some of which you may have little control over. If, for example, your teeth come in off center from their bony housing, the gum tissues may not develop around them properly. You might also have inherited a thinner type of gum tissue from your parents: thinner tissues are more delicate and susceptible to recession.
But there are other causes for which you have more control. Over-aggressive brushing (too hard for too long), ironically, does more harm than good as it can injure your gums and cause them to recede. More likely, though, your recession is a direct result of neglecting proper hygiene for your teeth and gums.
When teeth aren't properly cleaned through daily brushing and flossing, a thin film of bacteria and food remnant called plaque builds up on tooth surfaces. This can trigger periodontal (gum) disease, which subsequently causes the gum tissues to detach from the teeth and often recede.
To reduce your risk of gum disease, you should gently but thoroughly brush and floss daily, and visit us for cleanings and checkups at least twice a year. If you have a poor bite (malocclusion), consider orthodontic treatment: malocclusions make it easier for plaque to accumulate and harder to remove.
Above all, if you begin to see signs of gum problems — swelling, bleeding or pain — see us promptly for an examination and treatment. Dealing with these issues early is the best way to ensure your gums continue to do their jobs for the long-term.
If you would like more information on the treatment and prevention of gum disease, please contact us or schedule an appointment for a consultation.
By Jeannie Chung, DDS, MS, Inc. Specialist in Periodontics
December 05, 2017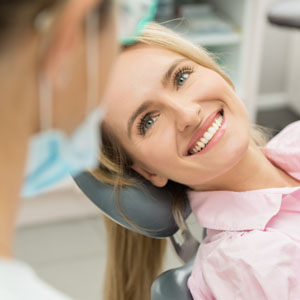 A lot of people don't like dental work because they believe it will be painful or uncomfortable. There's an anatomical reason to back up that concern — the mouth with its dense network of nerves in the teeth and gums is one of the most sensitive parts of the human body.
But modern dentistry has helped solve much of the problem of pain with advances in local anesthesia. Using substances that temporarily block electrical impulses within the nerves of a selected area of oral tissues, there's a good chance you'll feel little to no discomfort even during moderately invasive procedures.
Unfortunately, you might have heard some complaints from others about local anesthesia that might make you wary of it. Many of these complaints, however, aren't fully based on all the facts. So, let's set the record straight about local anesthesia and what you can expect.
No need to be afraid of needles. Nobody enjoys the painful prick from an injection needle, and some people are highly fearful of them. But although it's necessary to use a needle to deliver anesthesia to deeper levels of tissue, it's possible you won't feel it. That's because we'll typically apply a topical numbing agent to the skin surface that deadens the top layers where we insert the needle.
That numb feeling afterward won't last long. One of the chief complaints in the past about local anesthesia was the irritating numbness that could long linger after a procedure. Today, however, with more advanced anesthetics and formulae, we're better able to gauge the duration of the medication's effect.  This has greatly reduced the length of time afterward your mouth might have that awkward numbing sensation.
Anesthesia isn't necessary for every procedure. Unless you have hypersensitive teeth, a lot of dental procedures don't require anesthesia. Your enamel, for example, has no nerves and actually serves as a kind of "muffler" for sensations to lessen their effect. Cleaning your teeth or removing portions of the enamel can normally be performed without the need for numbing medication.
For procedures, though, where pain could be a factor, local anesthesia can make all the difference in the world. In these cases, anesthesia is your friend — it can help you receive the dental care you need without the discomfort.
If you would like more information on pain-free dentistry, please contact us or schedule an appointment for a consultation. You can also learn more about this topic by reading the Dear Doctor magazine article "Local Anesthesia for Pain-Free Dentistry."