My Blog
Posts for: September, 2018
By Jeannie Chung, DDS, MS, Inc. Specialist in Periodontics
September 20, 2018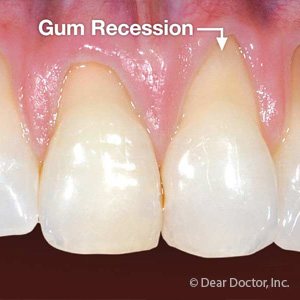 Your mouth is a lot like the Wild West — home to millions of bacteria and other microbes, some of which are definitely not "the good guys." But your teeth are well-protected from these hostile forces and their acidic waste products: with enamel shielding the visible part of your tooth, your gums protect the parts you can't see.
As effective as they are, though, your gums aren't invincible: their greatest threat is periodontal (gum) disease. This bacterial infection arises from plaque, a thin film of bacteria and food particles accumulating on teeth due to inadequate brushing and flossing.
The infected tissues soon become inflamed (red and swollen), a natural defensive response from the immune system. The longer they're inflamed, however, the more likely they'll begin detaching from the teeth. The gums may eventually shrink back or recede from the teeth, often causing them to appear "longer" because more of the tooth is now exposed to view.
Gum recession doesn't bode well for your teeth's survival: the exposed tooth and underlying bone can become even more susceptible to infection and damage. In the end, you could lose your tooth and portions of the supporting bone.
Treatment depends on the severity of the gum recession. In mild to moderate cases, we may only need to perform the standard gum disease treatment of removing plaque and calculus from all gum and tooth surfaces (including below the gum line) with special instruments. This helps reduce the infection and allow the gums to heal and re-establish attachment with the tooth. In more advanced cases, though, the recession may be so extensive we'll need to graft donor tissue to the area using one of a variety of surgical techniques.
Although the right treatment plan can help restore your gum health, there's another approach that's even better — preventing gum disease in the first place. You can reduce your disease risk by practicing daily brushing and flossing and visiting your dentist regularly or when you see symptoms like gum swelling or bleeding. Taking care of your gums won't just save your smile — it might also save your teeth.
If you would like more information on diagnosing and treating gum disease, please contact us or schedule an appointment for a consultation. You can also learn more about this topic by reading the Dear Doctor magazine article "Gum Recession."
By Jeannie Chung, DDS, MS, Inc. Specialist in Periodontics
September 10, 2018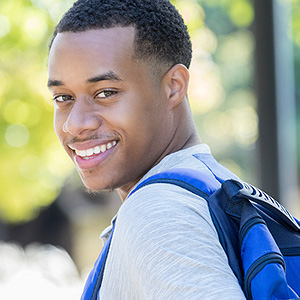 Starting college is one of life's biggest transition moments, the first time many young people can truly say they're on their own. Their freshman year can be both exhilarating and frightening.
The reason for this seeming dichotomy is that both exciting opportunities and harmful pitfalls abound in college life. One such pitfall that's often overlooked involves dental health: it's all too easy to neglect good habits and adopt bad ones. But while it may not seem as harmful as other dangers, inattention to your dental health could create consequences that plague you long after graduation.
But being diligent about dental care can help you avoid serious problems now and in the future. At the top of the list: brush and floss your teeth daily and continue seeing a dentist at least twice a year. Hopefully, your parents or guardians have trained you in these vital habits—and they're definitely habits you should continue for the rest of your life.
Close in importance to good oral hygiene is a healthy diet. Besides eating primarily "natural" food—fresh fruits and vegetables and less-processed foods—you should also set limits on your sugar consumption. This carbohydrate is a primary food for disease-causing bacteria, so limiting as much as possible the sugar you eat to just meal times will lower your risk for tooth decay.
Another area in which you should tread wisely is alcohol consumption. Besides the obvious consequences of alcohol abuse, immoderate drinking can also cause dental problems. Alcohol (and smoking) tends to dry out the mouth, which can increase the levels of oral bacteria and in turn increase your risk of both tooth decay and periodontal (gum) disease.
Finally, avoid getting piercings involving the lips, mouth or tongue even if it's the thing to do. Piercing hardware can chip teeth and contribute to the shrinking back of the gums (recession). And be sure you practice safe sex: unprotected sexual activity could expose you to viral infections that cause oral problems including cancer.
Your college years should be an exciting and memorable experience. By practicing these and other common sense dental habits, you'll be sure to remember these years fondly.
If you would like more information on dental care during college, please contact us or schedule an appointment for a consultation. You can also learn more about this topic by reading the Dear Doctor magazine article "10 Health Tips for College Students."