All our professionals at Jeannie Chung DDS maintain the highest levels of accreditation and pursue ongoing education to stay abreast of the latest trends in periodontics.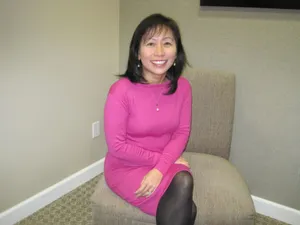 Jeannie Chung, DDS
Dr. Jeannie Chung was born and raised in Los Angeles, California. She attended the University of Southern California for her undergraduate studies in Biology. She earned her degree in Dental Surgery from the University of California, San Francisco. She completed her specialty training along with a Masters Degree in Science at the University of Iowa.
Dr. Chung is an active member of the American Academy of Periodontology, the American Dental Association, the California Dental Association and the Southern Alameda Dental Society.
Dr. Chung is dedicated to providing the highest quality patient care utilizing the latest technology to ensure optimal patient comfort and safety. Dr. Chung emphasizes comprehensive dental care by working closely with her patients to provide individualized periodontal treatment and to collaborate with the general dentist and other dental specialists to ensure the most exemplary care.
Dr. Chung enjoys personal time with her husband, two sons and dogs. She also enjoys some mean competition on the tennis court.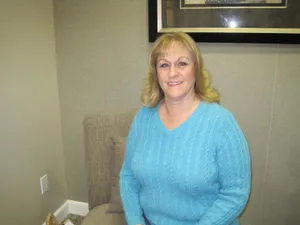 Lori
Lori was born in the Bay area and has lived most of her life in Fremont. She attended San Jose State University for her studies in Biology and graduated from the dental hygiene program at Chabot College. She has worked with Dr. Chung for 20 years and worked in another periodontal office for 12 years prior. She strives to provide each of her patients with the best dental care along with the education for long term dental health. Most of all, she enjoys getting to know each of her patients and hopes to make everyone comfortable and relaxed during their visit. Lori is a proud supporter of her professional organizations. In her free time, Lori enjoys spending time with her husband, her children, her granddaughter and doing arts and crafts.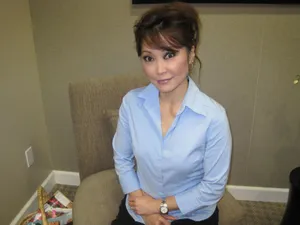 Teri
Teri comes from a family in the dental business. She graduated with a Bachelor of Arts degree in Psychology with a minor in Biology from San Jose State University in 1992 and went back to achieve her dental hygiene degree in 2000. One of her first dental hygiene jobs after graduation was joining us. Teri approached her as a team effort with her patients and works closely with them in motivation and education to provide them the best opportunity and treatment for periodontal excellence. Teri is an active member of her professional organizations. In her leisure time, she enjoys spending time with her husband and her dog, as well as cycling and Pilates.
April
Our assistant, April, is our newest addition and has been in the dental profession for almost 22 years. This Bay Area native is very friendly and outgoing. In her spare time, she loves to travel, try new dishes with her husband and kids and cheer on our beloved Bay Area teams.
Linh
When you call our office, Linh will greet you in her friendly cheerful voice. She is our office schedule and treatment coordinator. Linh is from the Bay Area and raised in Hayward. She takes pride in immersing herself in her duties and ensures that she provides the best customer service to our patients. Linh is also our unofficial dental assistant so don't be surprised to see her helping with patient care. She enjoys the company of her big family every chance she gets. You may also see Linh exploring new local eateries, revisiting old favorites then hiking it off with her husband and her dogs, Crimson and Riley.
Letty
Letty is our office financial treatment coordinator. She has been in dentistry for fifteen years starting as a dental assistant. Her specialty is insurance billing and financial plans. Letty is our professional to help with your insurance needs and to answer your questions regarding your account. Customer service is very important to her and she looks forward to meeting you and making you experience in our office enjoyable.